Oak City Sound has a deeply-rooted history in the Raleigh-Durham area of North Carolina, as well as internationally in the barbershop harmony community. We are the Research Triangle Park chapter of the Barbershop Harmomy Society and formed in August 1975. At the time of formation, we were known as
The General Assembly
. We became
Oak City Sound
in May 2019.
We first formed as a small 26-man chorus that wanted to spread the beauty of close harmony to the Triangle area.
Pictured here at our first Dixie District convention in 1975.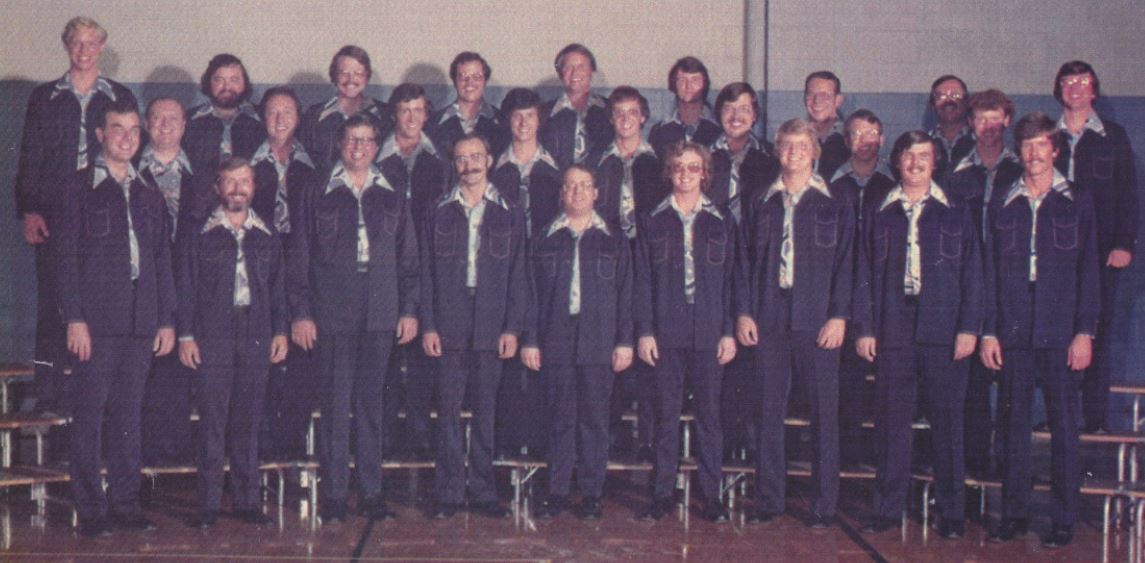 After five short years, we qualified for our first International Barbershop Chorus contest, having competed against many good choruses around the Southeastern United States. At our first International competition, we placed 6th against 16 of the top choruses in the world. In 1986, after competing in four of the previous six International competitions, we won our first 5th place bronze medal under the direction of Rudy Parton.
Pictured here as the 5th Place Medalists in 1986.

Through our 40+ year history, we have won multiple district championships in the Dixie and newly-formed Carolinas districts.
Pictured here from our Dixie District Championship win in 2001.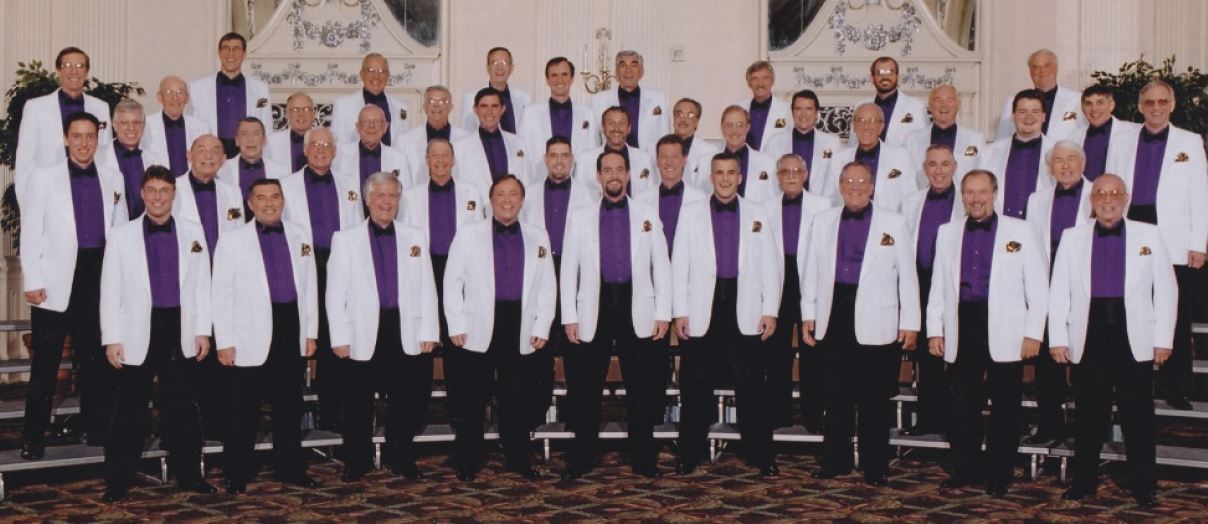 Through our history, we have had many quartets originate from our chorus that have gone on to garner district and international accolades.
Pictured here Dixie Division One Champs, Class Act.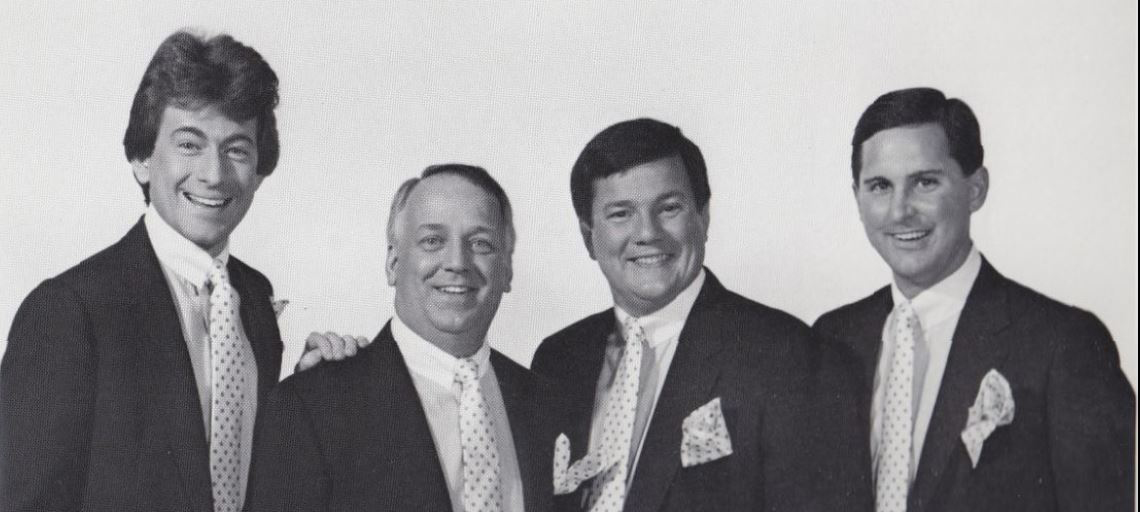 Our storied past allows us to look back on friendships made and audiences we entertained, but it's the road ahead that makes us strive to live life with harmony.
Pictured here is our chapter charter joining the Barbershop Harmony Society.