Description: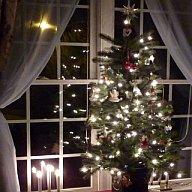 Come Sing With Us.

All singers in the community are invited to join us on stage to perform a few Christmas songs at the Cary Arts Center Tuesday, December 5th, and at any of our other 4 Monday evening Christmas concerts at selected Retirement Communities. Guests, friends and singers of any ability are all welcome. Tonight is the first of five special rehearsals (7:00PM to 7:45PM). There is no fee or obligation, just fun and companionship. Singers are asked to attend 4 of 5 rehearsals in October and November, and then can sing with us on any of our holiday shows: Nov 27, Dec 4, Dec 5, Dec 11, and Dec 18. All concerts take place in the Cary - Raleigh area.

All attendees must sign in at the reception desk.

Arrive early and be ready to sing by 7:00 PM.

Call 321.345.7464 or email info@oakcitysound.org to let us know if you plan to attend.

See below for parking and entrance locations.